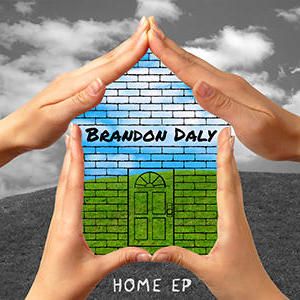 "HOME EP" - the 5-song, self-produced EP by Brandon Daly - Available now for free download/ donation under the "Music" tab on my website. Also available at the followings stores world-wide:  
iTunes Store, Amazon, Apple Music, Spotify, Google Play, Rhapsody, iHeartRadio, Deezer, Amazon On-Demand, YouTube Art Tracks, Groove, eMusic, Simify Africa, MediaNet, VerveLife, Tidal, Gracenote, Shazam, 7 Digital, Juke, Slacker, Guvera, KKBox, Akazoo, Anghami, Spinlet, Neurotic Media, Yandex, Target Music, ClaroMusica, Zvooq, Saavn, NMusic, 8tracks, Q.sic, Cur, Musicload 
Join the mailing list today and get 2 FREE Bonus Tracks emailed to you!  
News update videos and more info, music, and videos coming soon!